15 Day Bicycle Journey in AUS
MAWSON TRAIL BICYCLE JOURNEY 2019
PREPARED FOR MR HITESHWAR SINGH RATHORE
Australian Bicycle Journey
on the

 
'World Famous Mawson Trail'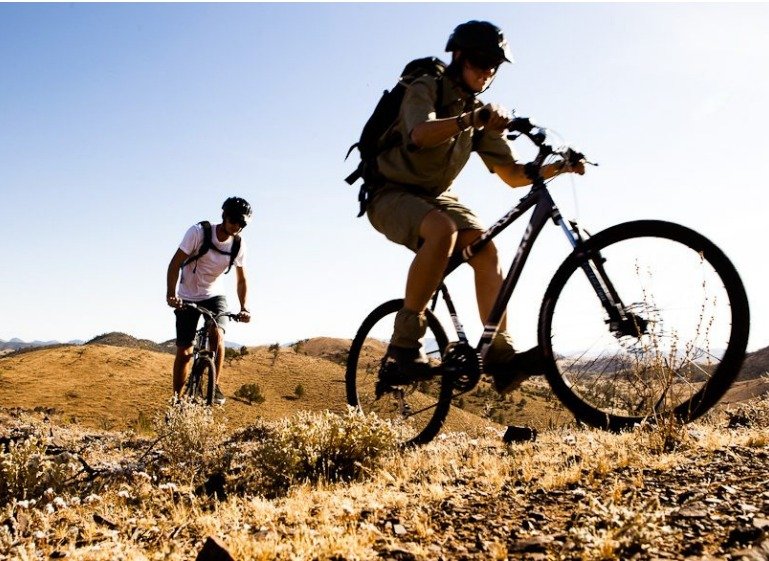 Prepared by:
CAMEL TREKS AUSTRALIA PTY LTD
KAREN ELLIS, SAMANTHA HOSSLER
Mawson Trail Bicycle Journey 2019
The group will be welcomed upon arrival at Adelaide International Airport and transferred to their accommodation to rest and settle before an afternoon and evening of activities dependant on the flight arrival time.
The group will stay in comfortable dorm-style accommodation in the centre of Adelaide City at the Adelaide Central YHA, located in the Adelaide Central Business District, just a short walk to the city's favourite Adelaide Central Market and educational city attractions. The students will enjoy fresh linen and individual bed lights, good Wi-Fi connection, lockers for valuables, air-conditioning, access to communal kitchen for breakfast and a game room in the evenings if spare time permits
ARRIVAL DAY – ACTIVITY BOUNCE INC.
After a long journey to Australia and settling into the Adelaide accommodation, students can unwind at Bounce! The BOUNCE 2 Hour Jump Arena is a giant network of interconnected floor and wall trampolines where students can move freely and enjoy trampoline workout. It's like Free-Running and Parkour made easy! Over 50 interconnected trampolines, tumble tracks and banked walls, students can run wild in this oversized playground. Following this experience students will enjoy a meal at a local restaurant before returning to the accommodation. Depending on flight arrival time another additional experience will be added to the itinerary.
Day 1 – WELCOME TO COUNTRY
AND WILDLIFE PARK VISIT
Following breakfast, students with enjoy a group visit to Australia's oldest Aboriginal-owned and managed multi-arts centre where Australian Aboriginals will officially welcome students to this ancient land representing this country's first nation. We consider this to be an auspicious occasion for a fantastic experience ahead. Following this experience, students will journey to Cleland Wildlife Park in the beautiful Adelaide Hills. Here, students will spend the day seeing all of Australia's native animals living in their natural habitat. Students will be able to get up close for great photos. The animals are fully adapted to the park setting and accustomed to people, and students will be able to pet and feed them. Some of the many animals we will see around the park include: marsupials such as koalas, kangaroos, wallabies, wombats, bettongs, potoroos dingoes, and Tasmanian devils as well as native water birds, forest birds, snakes, reptiles, and even the our shy elusive echidna. Cleland is one of the few places in Australia where you can get right up close to, and even hold, a koala. Included in the park entry fee is the opportunity to come along to a Koala close-up session. Students can meet and touch some of the park's friendliest residents. You can also take photos of those in your group standing right next to the koala. We will enjoy lunch within the park and plan to depart between at 4:30 – 5 p.m.

Following our visit to Cleland Wildlife Park, students will return to accommodation for a rest before venturing out and moving their bodies again at Vertical Reality Indoor Climbing Centre. Students will enjoy the physical challenge of over 800 square metres of climbing walls and climbs graded from beginner to advanced. They'll stretch and strengthen for as many hours as they like before a fun dinner at a local mainstream eatery. The climbing centre closes at 10 p.m.
Day 2 – MARKET – SPALDING
Today we check-out from our accommodation and walk over the the famous Adelaide Central Market. With over 70 traders under one roof, the Adelaide Central Market is one of the largest undercover fresh produce markets in the southern hemisphere, buzzing with life and colour all year round. The Market offers a huge range of fresh food including fruit and vegetables, meat and poultry, seafood, cheeses, bakery, small goods and health foods, along with some of Adelaide's most popular cafes and eateries. We will choose meats and vegetables that we will prepare over the campfire throughout our bicycle journey. With over 9 million visitors every year, the Adelaide Central Market remains Adelaide's premier food destination for multicultural cuisine and fresh produce. We will enjoy lunch at the market and then travel north from Adelaide City to Spalding township in the Southern Flinders Ranges of South Australia. Here we will have our first night sleeping in Aussie swag bed rolls in preparation to start our bicycle journey from here the next morning. The entire Mawson Trail is scenic, and the northern section we will explore is visually dramatic and challenging. This evening we will enjoy cooking around a campfire with a clear night sky full of stars. Students can rest early for an early breakfast.
THE MAWSON BICYCLE TRAIL – Day 3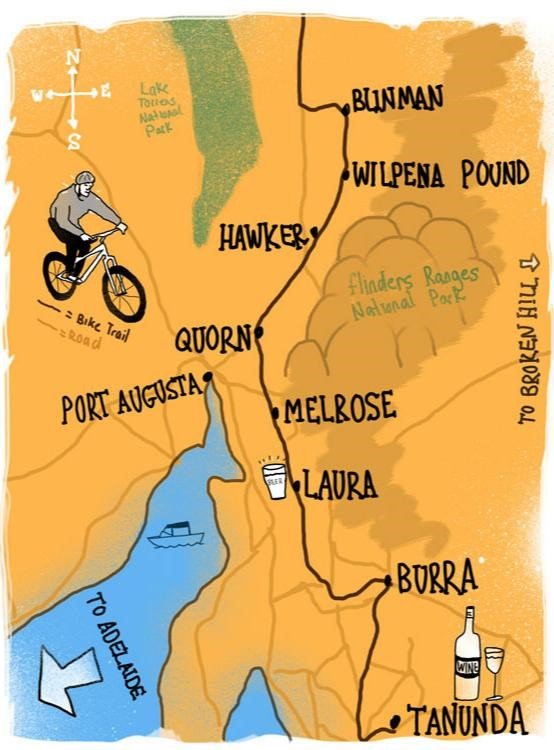 The famous Mawson Bicycle Trail is an epic-scale route for mountain bikes or rugged touring bikes connecting the distant outskirts of Adelaide through natural landscapes to the heart of the Flinders Ranges in outback South Australia.
Cyclists can expect spectacular views, abundant wildlife, unique flora and extensive vistas to reward their hard physical work.
Students will be assisted by an experienced professional mountain bike cyclist who will accompany and lead the bike journey from Spalding to Blinman.
June 14th Day 1. on bicylces – Day 4
Spalding to Laura (80km)
The starting location offers interesting challenges, there's a long steep climb through a valley, an excursion in the Bundaleer forest and across some grasslands. This is a very nice day's riding. The last 30 km into Laura township is very enjoyable along some nice dirt. Laura township is the spiritual home of Golden North Honey Ice Cream, so it is a must that students taste this local delicious creamy ice-cream to celebrate their first day of riding in Australia! This evening we will camp in the picturesque grounds of the The Laura township Community Park.
June 15th Day 2. on bicylces – Day 5
Laura to Melrose (60km)
The day starts flat, and then kicks slightly to the west along a fabulous route. It's got some climbing, and few sections that might even be termed "technical" as you need to pick a line along rutted and stony vehicle tracks. The trail then goes though the Wirrabra forest. A picturesque section generally on good roads. Then riders cross the Germain Gorge road, and have a lovely ride in to Melrose. Melrose is a mountain biking haven: there are constructed tracks for all levels of riders, and competitions and events are held there regularly. There's a very good bike shop "Off the Edge" with knowledgeable and helpful staff that students might like to visit. We will camp at the Melrose township camping grounds, nestled in the spectacular Southern Flinders ranges at the foot of Mount Remarkable. Melrose township is the oldest town in the Flinders Ranges. Students will have some free time to explore the township and the National Park which encompasses the Mount Remarkable.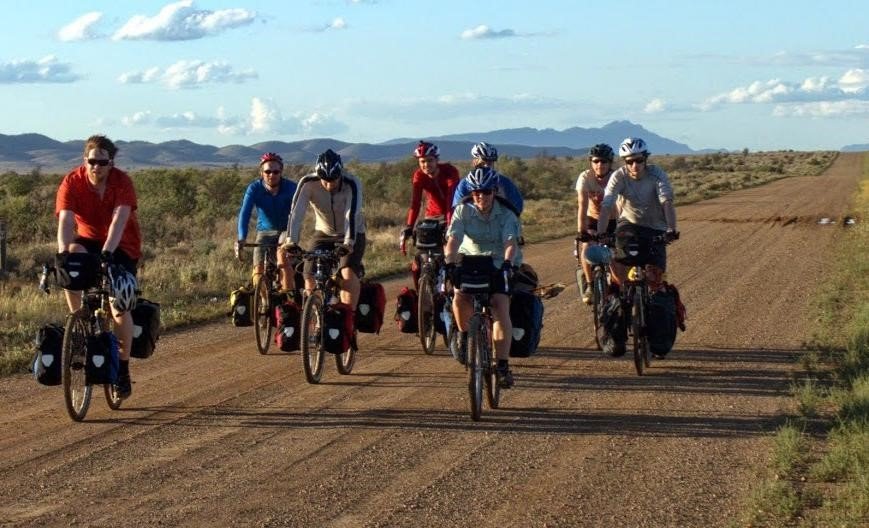 June 16th Day 3 on bicycles – Day 6
Melrose to Quorn (75km)
There's lots of diverse wildlife and some incredible views to be had – the 960m high Mount Remarkable Summit presides over the Willochra Plain and looks out to the Spencer Gulf. Students may see animals everywhere in Mount Remarkable and many of them are not shy. Goannas lurk on rocks as cyclists ride by, emus trot through the camps and along the tracks, and kookaburras mock you while you cook dinner over the evening campfire. You may even spot an elusive echidna. A birdwatcher's delight, the park has 117 native bird species including brightly coloured variegated wrens, Australian ringneck parrots and wedge-tailed eagles. Tonight we will camp surrounded by parklands, in a peaceful and beautiful setting at the Quorn Park. Once settled we will gather around the communal campfires and watch the Outback night sky turn into millions of stars.
June 17th Day 4 on bicycles – Day 7
Quorn to Hawker (110km)
A leg of long, flat dirt roads with expansive interesting scenery. The Central Flinders Ranges begin to appear in the east as students ride up a valley and lovely blue/green rolling hills welcome you to the land that is to follow. This is a transition day to the interesting country that starts north of Hawker. The 110km might sound tough, but the roads are straight and level. Students will enjoy another evening of meals prepared over the camp fire under thousands of stars. Tonight we will camp at the home of group leaders Paul and Karen Ellis on the outskirts of Hawker township. Enjoy their hospitality and warmth
June 18th Day 5 on bicycles – Day 8
Hawker to Rawnsley Park Station (90km)
Today the scenery is dramatic as cyclists spend a lot of time with great views of the famous 'Elder Mountain Range' on their right to the north. We arrive into a natural wonderland at Rawnsley Park Station for camping, cooking and camp-fire building. Set within a beautiful bushland setting and dotted with native pines and gum trees, this setting offers students secluded bush camping for a true Australian Outback night under the stars.
June 19th Day 6 on bicycles – Day 9
Rawnsley Park to Wilpena Pound ( Ikara National Park ) 27 km
This is a very short section, but it is especially enjoyable. Leaving Rawnsley Park Station students will experience a real single-track. Lovely riding awaits and a spectacular backdrop view of Rawnsley's mountainous bluff. Slip a short way up the bitumen and it's on to the old telegraph road. This is an unmade vehicle track and a delight to ride. There's a bit of bitumen into Wilpena Pound to complete the days ride. Students will remember this section for the rest of their lives, it's a lovely bit of riding in a very unique landscape. Wilpena Pound is a National Park of International significance and students can set up camp early today in the large camping grounds. Tomorrow will be a semi rest day and for exploration of the National Park. Several activities will be offered including a tour with Aboriginal guides and a guided walk to view the magnificent endless vista of Wilpena Pound.

June 20th Day 7 restful morning – late breakfast – exploration day – Day 10
Wilpena Pound National Park – Flinders Ranges National Park
The ancient, weathered Flinders Ranges have inspired landscapes artists and photographers for at least a century. Once higher than the Himalayas, the ranges are all that remain of eroded million-year-old mountains and are home to the huge crater of Wilpena Pound — a remarkable geological phenomenon that covers 83 square kilometres. This extraordinary landscape is 800 million years old and has been home to Adnyamathanha Aboriginal people for tens of thousands of years. Aboriginal rock engravings are concealed in overhangs and the red rocks of the many gorges in the park. During the day we may join an Aboriginal guide for an informative stroll to Old Wilpena Station, one of South Australia's oldest and best preserved pastoral settlements. Walk along Wilpena Creek past magnificent river red gums with stunning views of Wilpena Pound in the distance. Learn about the landscape and bio-diversity from the perspective of the Adnyamathanha Aboriginal people. In the evening we will join in a welcome to the area in Yura Ngawarla, the language of the Adnyamathanha people. Enjoy Aboriginal songs, traditional stories, and local information as you are welcomed to Wilpena Pound Resort and the Flinders Ranges by a Yura staff member.
June 21st Day 8 on bicycles – Day 11
Wilpena Pound to Blinman township and Parachilna Gorge (80km)
Today there is a super climb and incredible views of the 'Heysen Mountain Ranges' and 'The ABC Ranges'. The last 20km to Blinman is bitumen, and then we are back on dirt and into the Parachilna Gorge to find a picturesque camp spot for the final nights camp fire and camp oven cooked meal. Tonight we will have a circle to share highlights of the days achieved and discuss the remaining days activities in Adelaide City and surrounds.
June 22nd Day 12
Transit day return to Adelaide via sightseeing townships ( 480kms )
Students can assist with packing bicycles ready for their return. They can then rest and recover on the journey back to Adelaide. We will stop for lunch and bathroom breaks along with way, returning to our original accommodation at the Adelaide City YHA. Students can decide whether they would like Australian food or an Indian meal before arriving back to their accommodation for an early evening.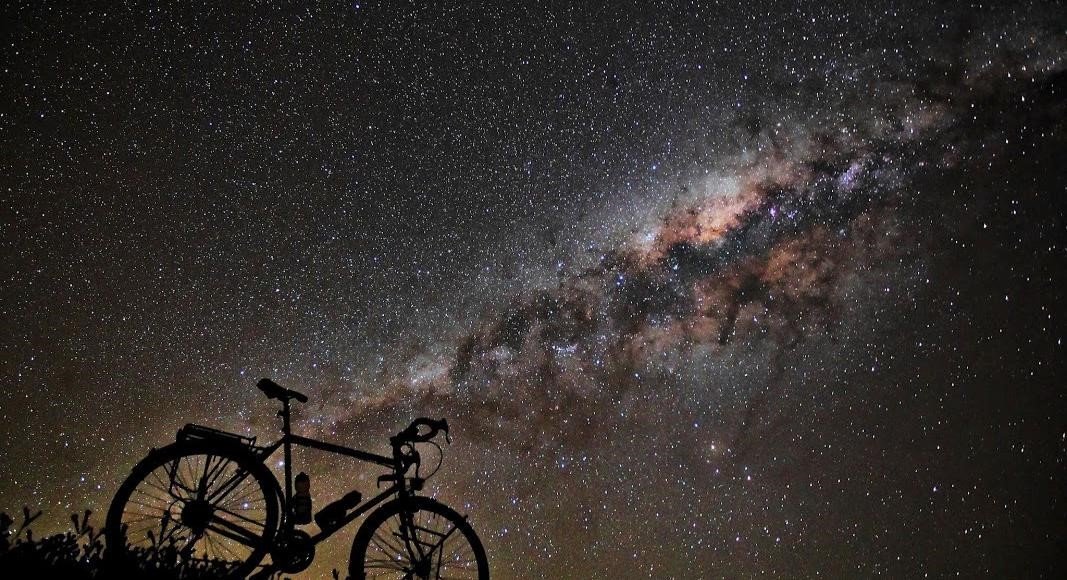 June 23rd – Day 13
Exploring Adelaide and Surrounds – Rundle Mall, Muesum, Paint Ball!
Following breakfast students will walk from the accommodation to Adelaide City's popular shopping mall for a short exploration. Rundle Mall is the longest and one of the busiest malls in Australia, Adelaide's Rundle Mall attracts more than 400,000 visitors and locals each week. Home to more than 1,000 retailers and services which employ over 5,000 people, Rundle Mall is a busy hub of activity in Adelaide city seven days a week. More than 85 percent of tourists spend time discovering the enchanting labyrinth of the precinct that is a generous host to its 24 million annual guests. Following this we will continue our walk to visit the South Australian Museum which has been committed to making Australia's natural and cultural heritage accessible, engaging and fun for over 150 years. The Museum is one of the most visited museums in Australia and holds collections of national and international significance. It is a leader in remote and regional community engagement, and in Australian Aboriginal heritage and scientific research. The South Australian Museum is custodian of the Australian Aboriginal Material Cultures Collection which is recognised as one of the world's most comprehensive collections of ethnographic objects. This dynamic research collection consists of items from all regions of Australia and boasts an unparalleled depth both historically and geographically.We will enjoy lunch in the city and then venture out into the countryside to experience an exciting game of Paintball Skirmish! .
June 23rd – Day 14
Exploring Adelaide and Surrounds – Rundle Mall, Muesum, Paint Ball!
The Wildest Most Awesome PaintBall Gun Park near Adelaide is by the magnificent Deep Creek Conservation Park with rugged and breathtaking scenery that is second to none, where the only way to win is by using survival instincts, bravery, and cunningness. In this mock 'life and death' game, you will become the hunter or the hunted and learn to survive as man has done since the dawn of time. This will be a thrilling way to unwind to the Australian experience!
June 24th – Day 15
Free morning time, optional afternoon ice skating, early evening movie cinema!
Students can enjoy an accompanied wander around the Adelaide Central Business District visiting local souvenir shops for present shopping. We will eat lunch in a city food court and walk to the Adelaide Ice Skating rink for a afternoon on the ice. After a couple of hours of skating, students return to the accommodation to do some pre-packing before heading out for an evening meal and movie in a city cinema. This will conclude and celebrate the Australian journey and the students achievements during their visit.
June 25th – Airport transfers and farewells